Top Wiping Rags for Schools

When it comes to keeping our schools clean, janitorial and custodial crews have their jobs cut out for them.  
Schools and universities require an enormous amount of cleaning products to keep their large facilities safe and clean. A&A Wiping Cloth has been supplying schools and school districts for decades in California and many states across the United States.
The busy nature of a school environment filled with large amounts of students requires a strict cleaning and maintenance schedule that has become as important as ever with the introduction of COVID 19. Having the right supplies is just as important.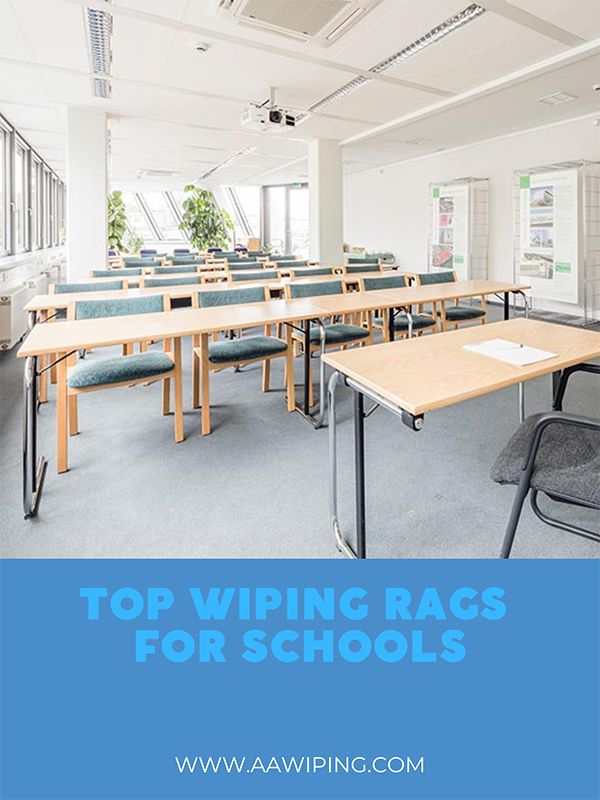 OUR TOP SUGGESTIONS FOR SCHOOL DISTRICTS
If you are in charge of your school maintenance and cleaning needs, please give us a call to discuss any products we have to offer. Samples can be mailed upon request!
---
---