What is Microfiber Exactly?

Microfiber Super Powers  
Microfiber is a man-made synthetic fiber that swept the industry, literally. When it comes to attracting dirt, it's one of the best options for cleaning because the fibers have an electric charge. Aside from these super powers, a microfiber cloth is very durable and soft, making it a great wiping product that gives you a smarter, more effective way to clean.
How is a microfiber made? 
Microfiber is made from polyester and polyamide fibers that are split into incredibly fine strands. Each strand of fiber is then sliced multiple times and tightly spun together with another sliced thread. These microfibers then become stronger and more durable than their natural counterpart fibers.
How does microfiber work?
Amazingly during the process of splitting the fibers, each strand picks up a positive electric charge. This positive charge makes them a good match for negatively charged dirt particles and the grooves then act to trap dirt, debris and bacteria.
Why is microfiber a safer option to a cotton wiping cloth?
It comes down to the amount of bacteria each wiper can collect. Studies show there can be as high as a 99% reduction in bacteria from pre-cleaning with microfiber while only 33% reduction with a cotton cloth.
Featured Microfiber Products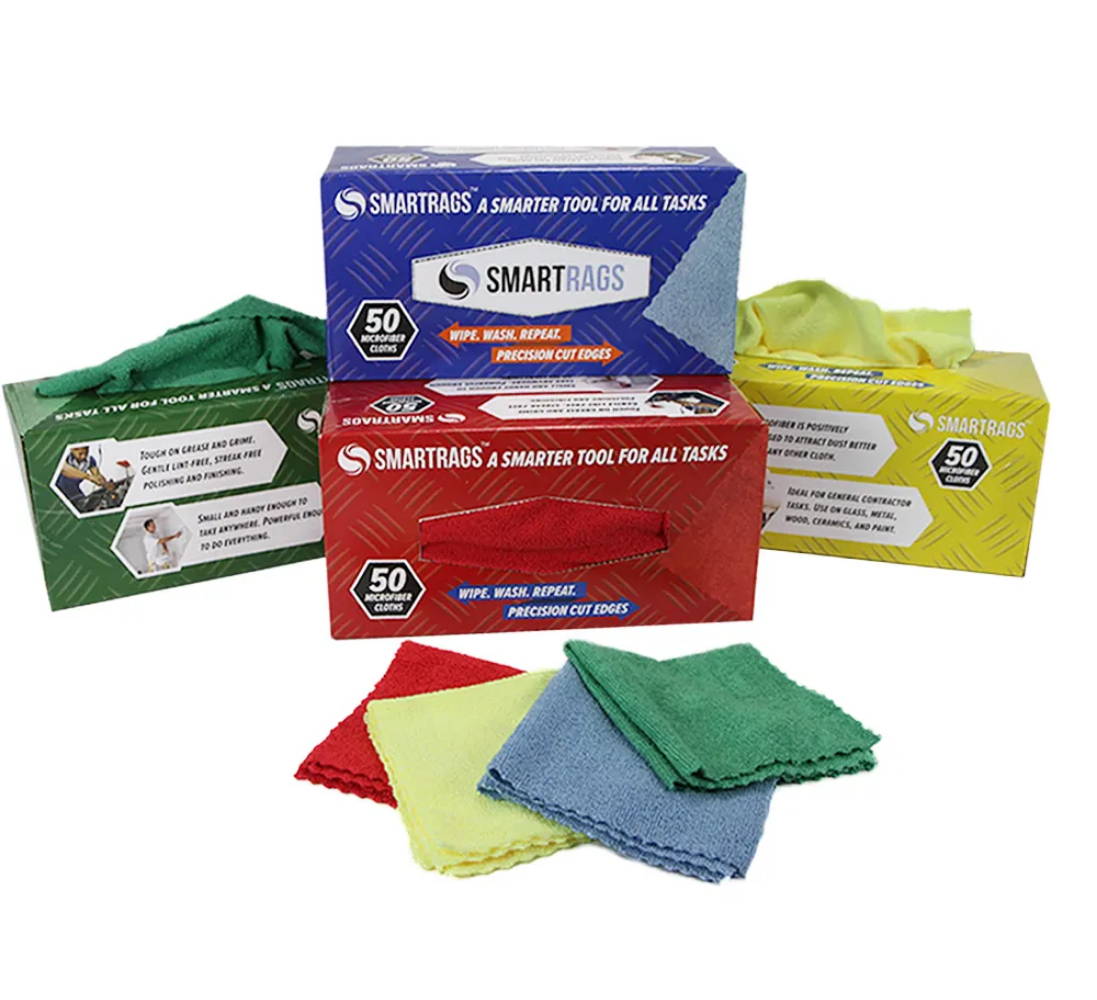 Microfiber Disposable SmartRags 12x12
SmartRags are a cheaper option of a microfiber cloth that is meant to be thrown away after a few uses. These disposable rags come in an easy to use dispenser box full of 50 precision cut seamless edge towels.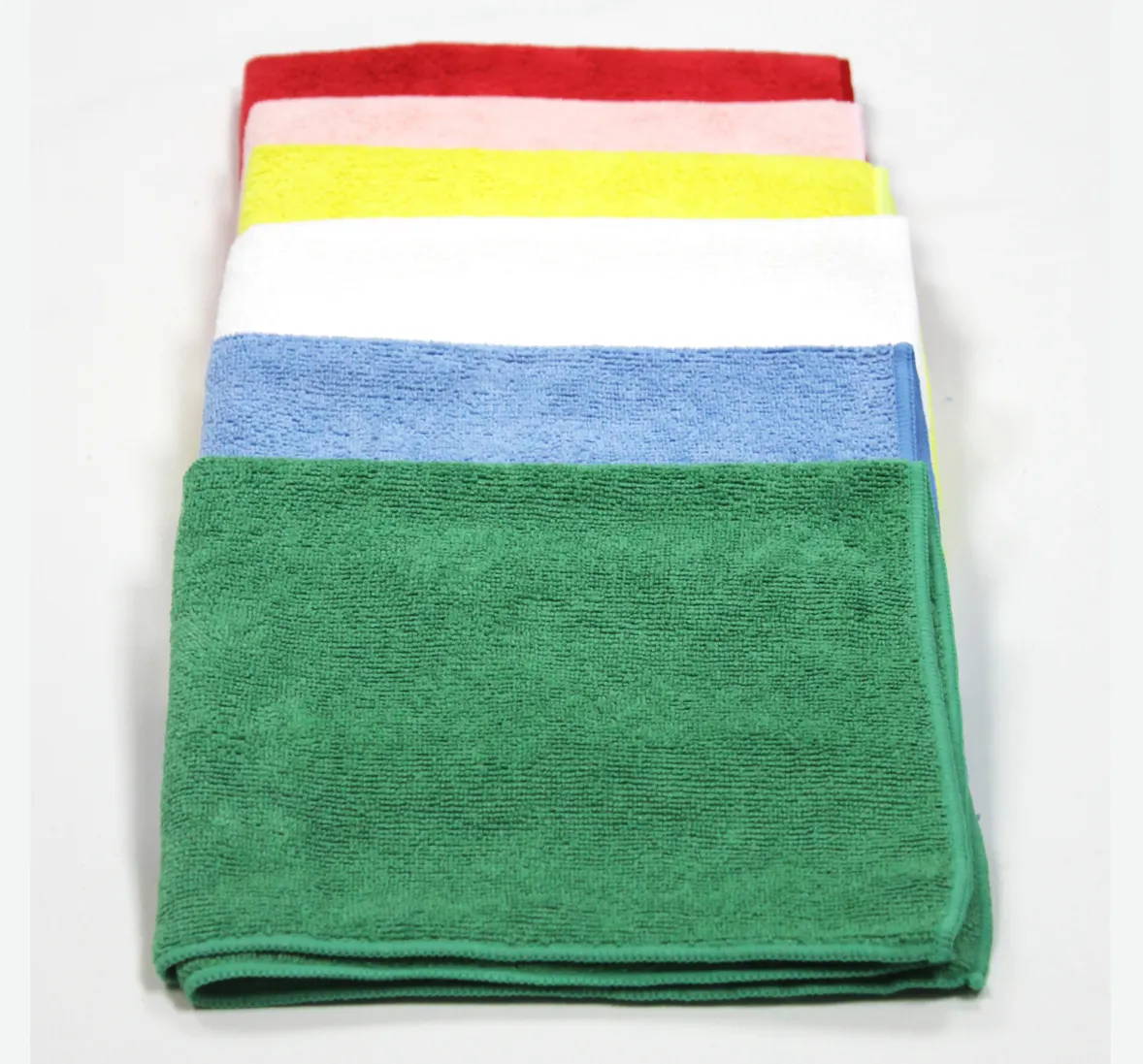 You can use these both wet or dry and they hold up to seven times their weight in liquid. A&A Wiping Cloth carries many size options but the 16"x16" 45 gram towel is the most popular go-to microfiber cloth we carry.
Microfiber Mops - A Better Way To Clean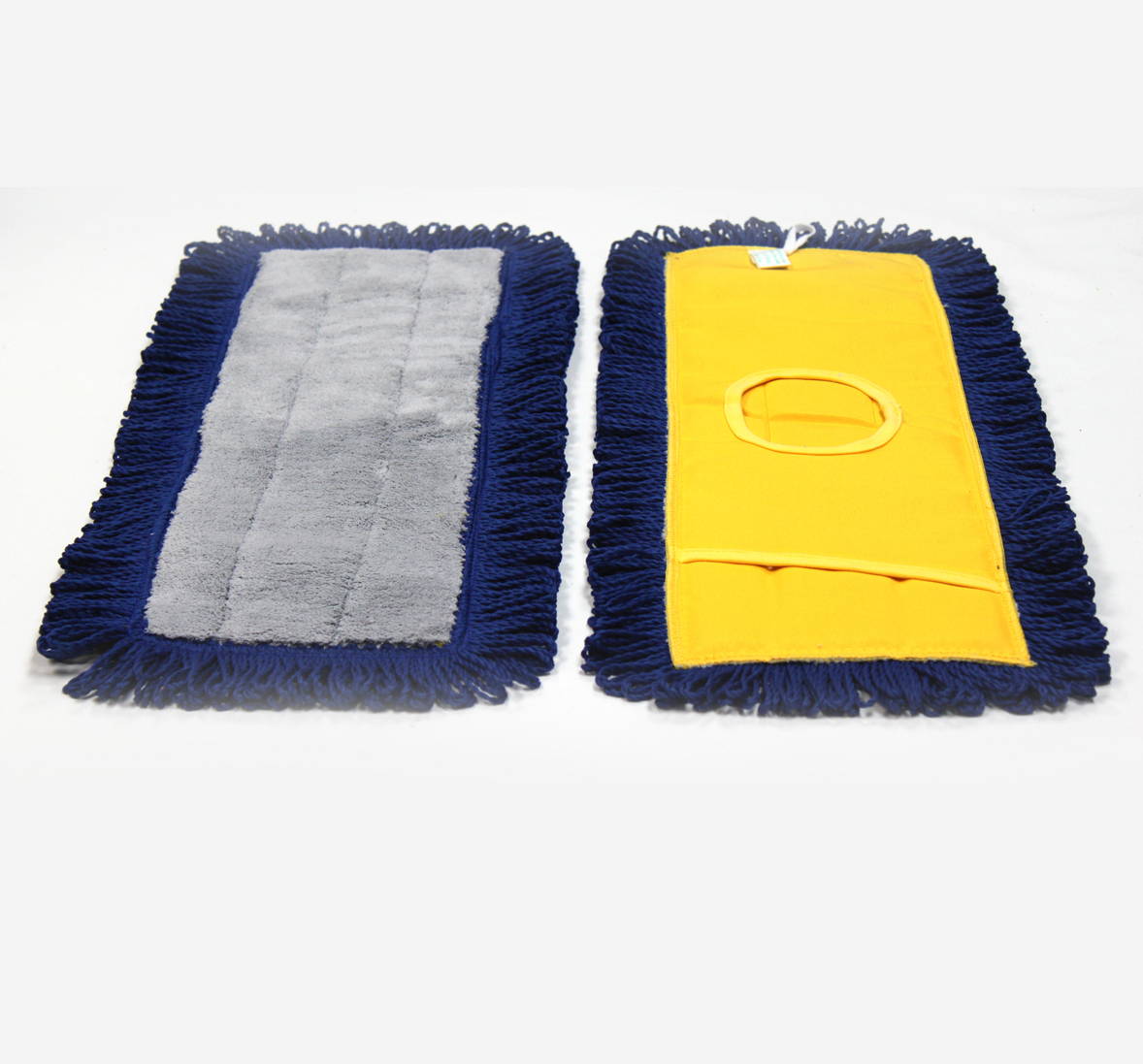 Microfiber Fringe Dust Mops
These are ideal for gathering dust, debris and dirt particles that are on your floor. With the ability to be laundered up to 500 times you truly get a valuable cost effective mop.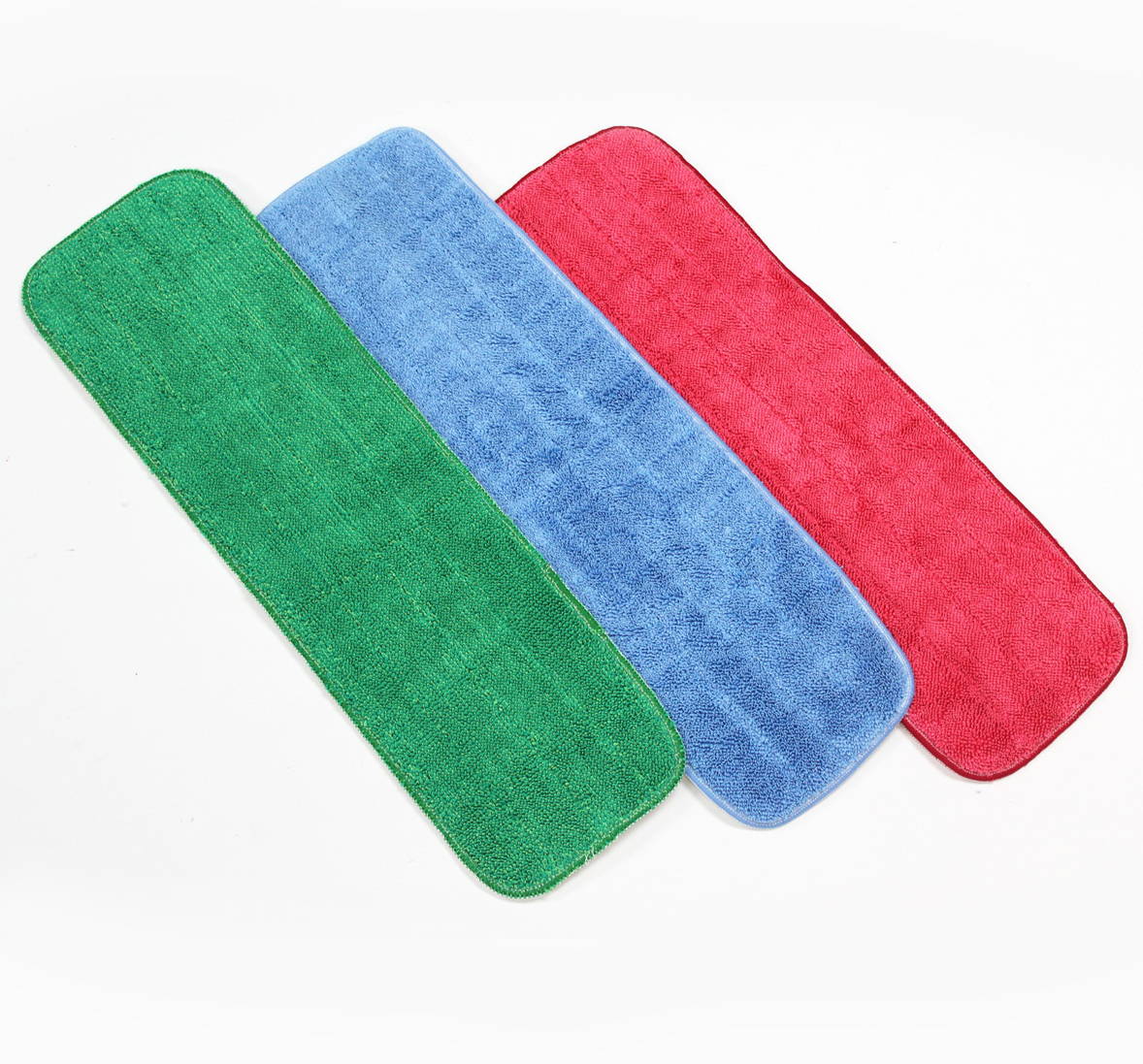 Microfiber Looped Wet Mops
Looking for that shiny floor finish? These are great for cleaning the floor. The mop does the work as it glides across the floor. Great finish and easy to use!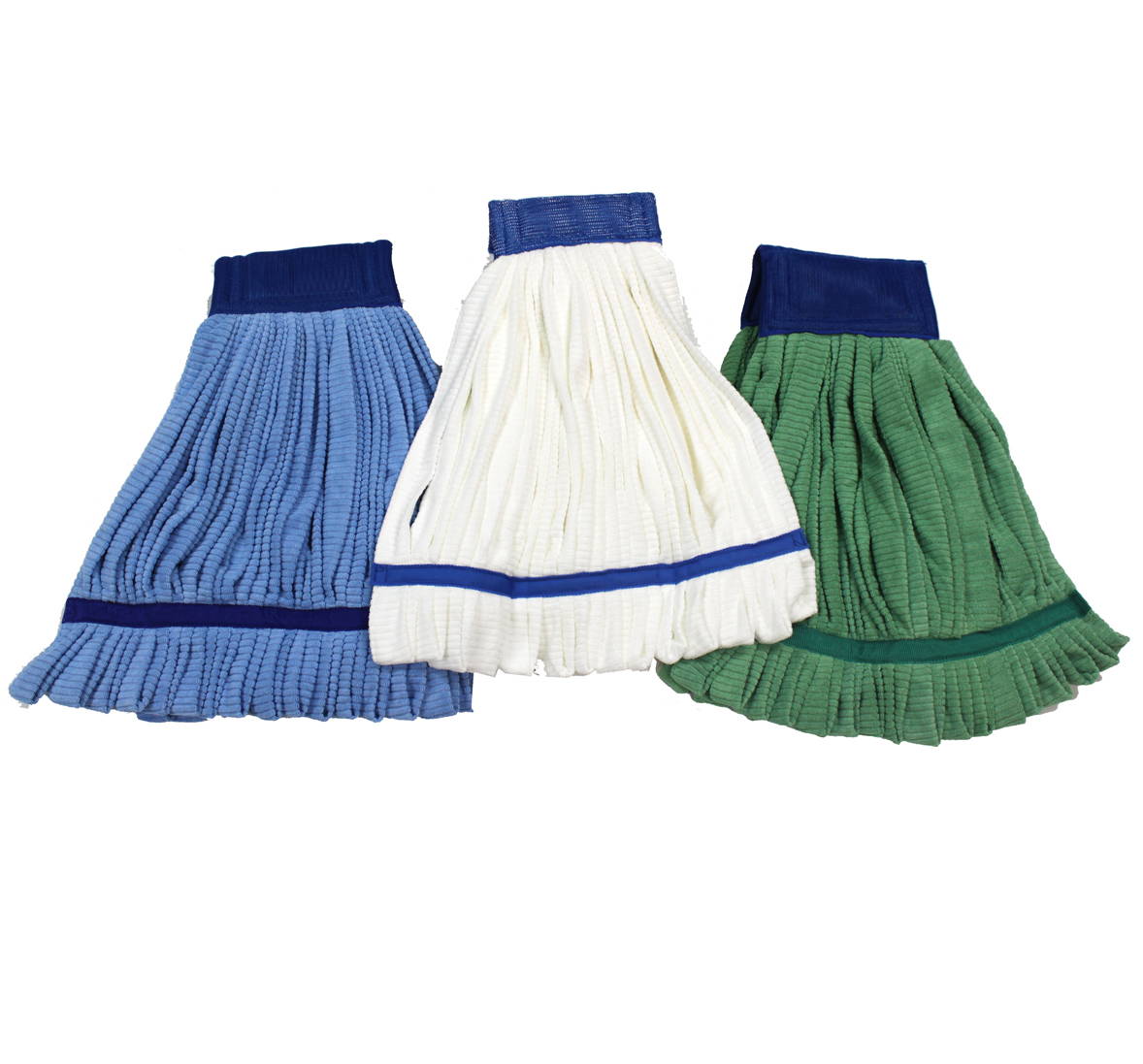 Looking for high level disinfecting or in the healthcare industry? These hold up to 8 times their weight in liquid and you can get a little aggressive where needed as these are sturdy, durable and built to last.
---