One Stop Wiping Cloth Shop

A&A Wiping Cloth is your one stop shop for all wiping cloth needs and accessories.  
Located in the heart of Los Angeles, we are a true hub for wiping cloth supply and distribution in California. One of our biggest resources is our massive selection of wiping cloth inventory. Brand new, recycled, white, colored, microfiber, surgical towels, terry towels, knit, bar towels and much more.
We supply wiping cloths to retail customers but our primary focus is supplying to distributors with large quantity orders. A&A Wiping Cloth offers rags, wipers and microfiber that service numerous different industries including janitorial, paint supply, tool and hardware, aerospace, hospitality and much more. We can be your direct source for large orders of wiping cloths you need filled and we can do it quickly. We also offer discounted pricing on large orders and repeat business. Just give us a call and lets see if we can work together!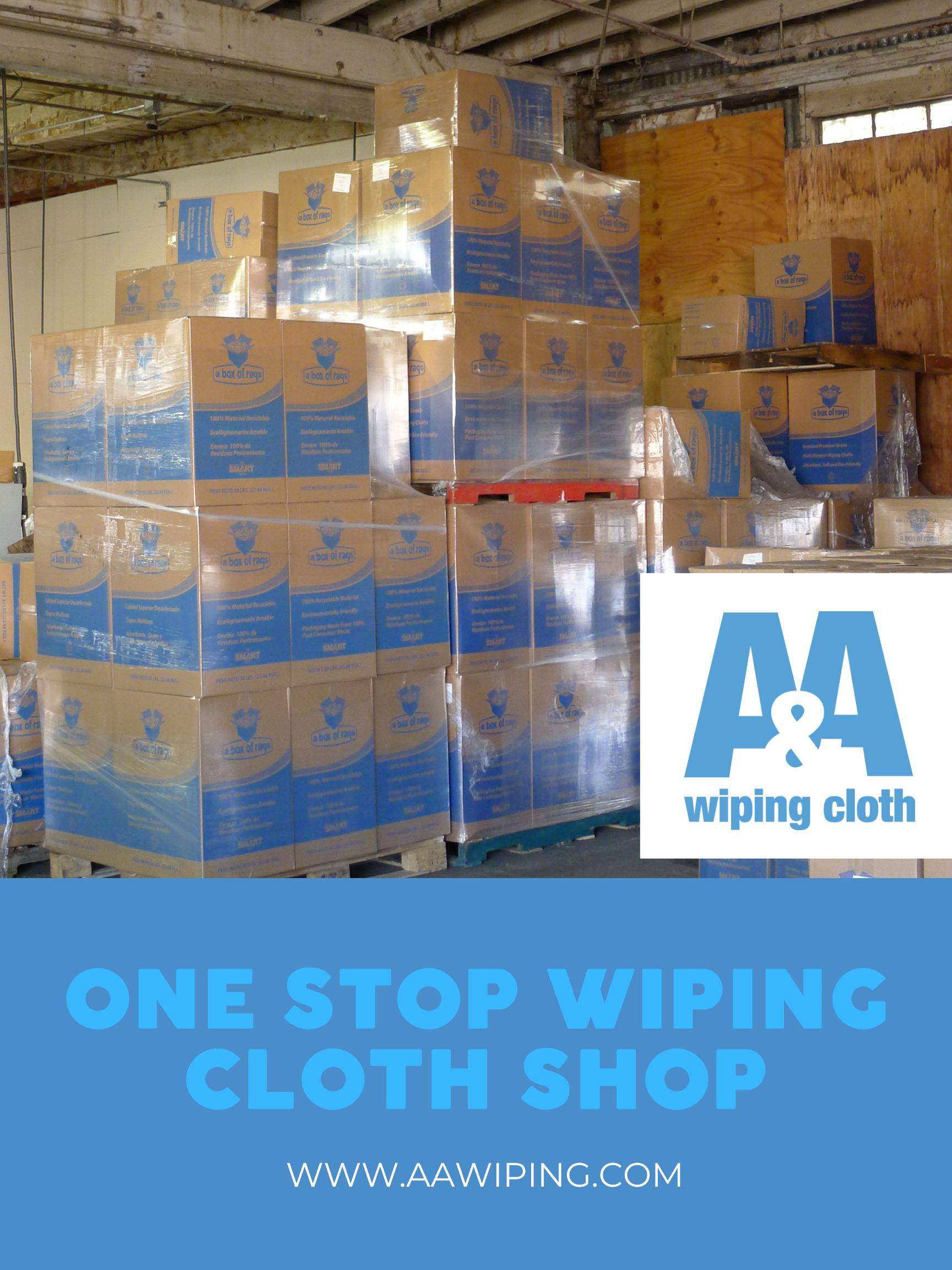 The Best Quality In the Business  
A&A Wiping Cloth provides a high quality product that meets today's demands. Our quality control team stops at nothing to get you the best wiping rags. We feel that both quantity and quality are of utmost importance in being the leading distributor of rags in California. We pride ourselves on excellent customer service and experience working with distributors of all sizes.
It's all about selection at A&A Wiping Cloth.
A few of our wiping rag options:
Blue Knit Sheeting

Color Flannel

Color Sweatshirt

Color Table Linens

Color Thermal Blankets

Color Wipettes

Hospital Gowns

Industrial Color
Industrial White

Microfiber Disposable SmartRags 12×12

Microfiber Towels

New Blue Surgical Towels

New Red Shop Towels

New White Knit

New White Terry Bar Towel

Recycled Bar Towels
Recycled Blue Surgical Towels

Recycled Color Knit

Recycled Color Terry Towels

Recycled Cotton Diapers

Recycled Green Surgical Towels

Recycled White Knit

Recycled White Terry Towels

Sorbents
White Cotton Napkins

White Flannel

White Knit with Print

White Sheeting

White Sweatshirt

White Thermal Blankets

White Washcloths

White Wipettes
We Can Help 
Our staff prides itself on being able to answer all your questions, we can help guide you to the right solutions for your business. If you have questions about a specific wiper or need help choosing the best solution for a specific job, just let us know.
Jeremy Berg, President and Owner of A&A Wiping Cloth, states "We wanted to provide a one stop shop where you could fill your entire wiping cloth needs". With a diverse supply of rags and all needed accessories, A&A Wiping Cloth can supply just about any industry and have a solution for almost every job imaginable.
---