Looking for that perfect clean finish on your workplace floor?   
We suggest trying our microfiber mop line for a shiny clean floor. We carry microfiber looped wet mops, microfiber dry mops, microfiber tube mops and all the components to go with them. As always, if you need something other than a standard size you see on our website please give us a shout. We have a lot of options.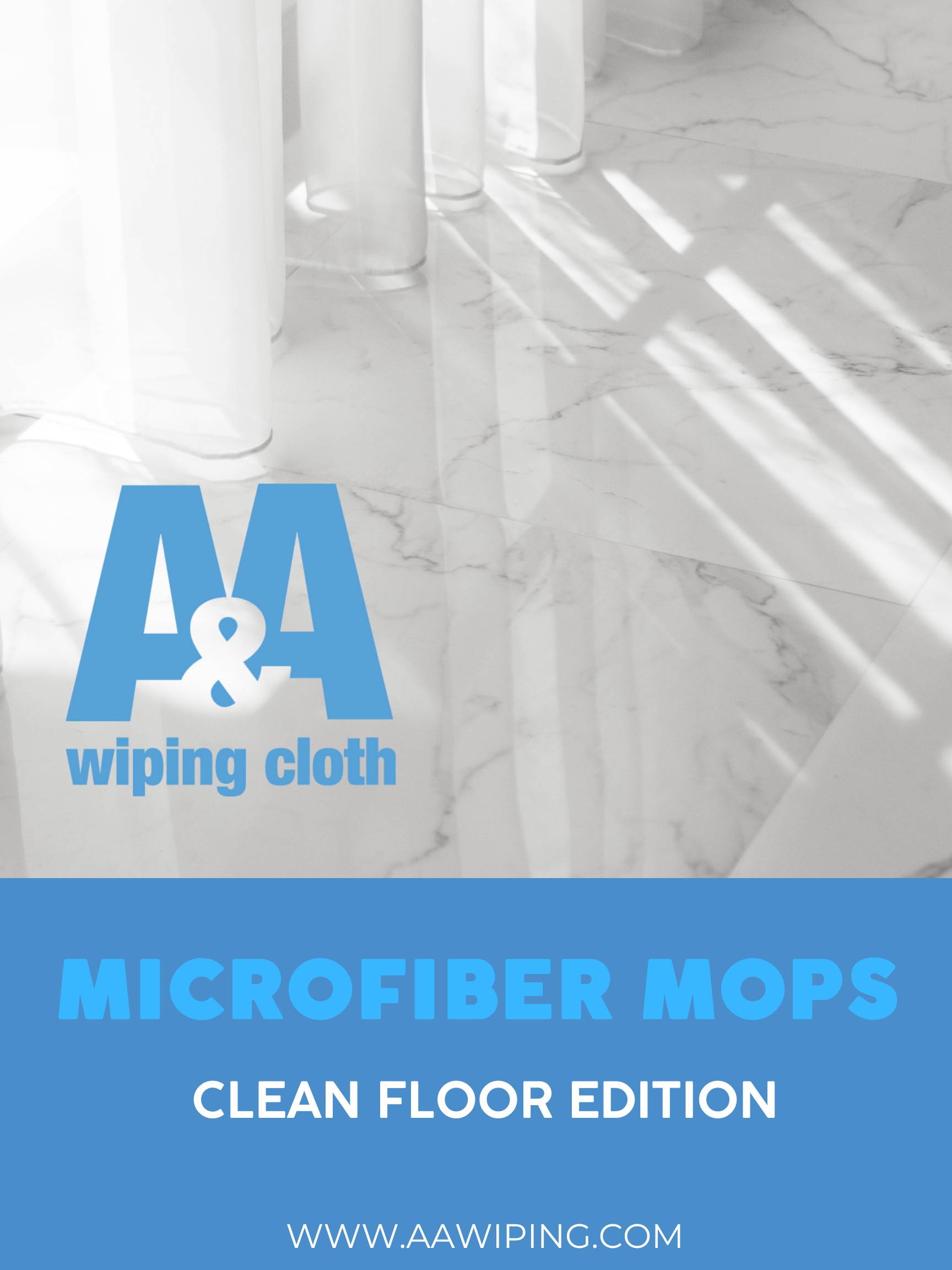 ---
Our microfiber looped wet mops glide across wood, tile, and stone like no other mop can.  
They can be used over and over without a need to constantly replace. All they need is a quick wash and they are like new. Standard sizes are 18" and 24" and come two dozen in a box, but you can always give us a ring and pick up a full case if you prefer.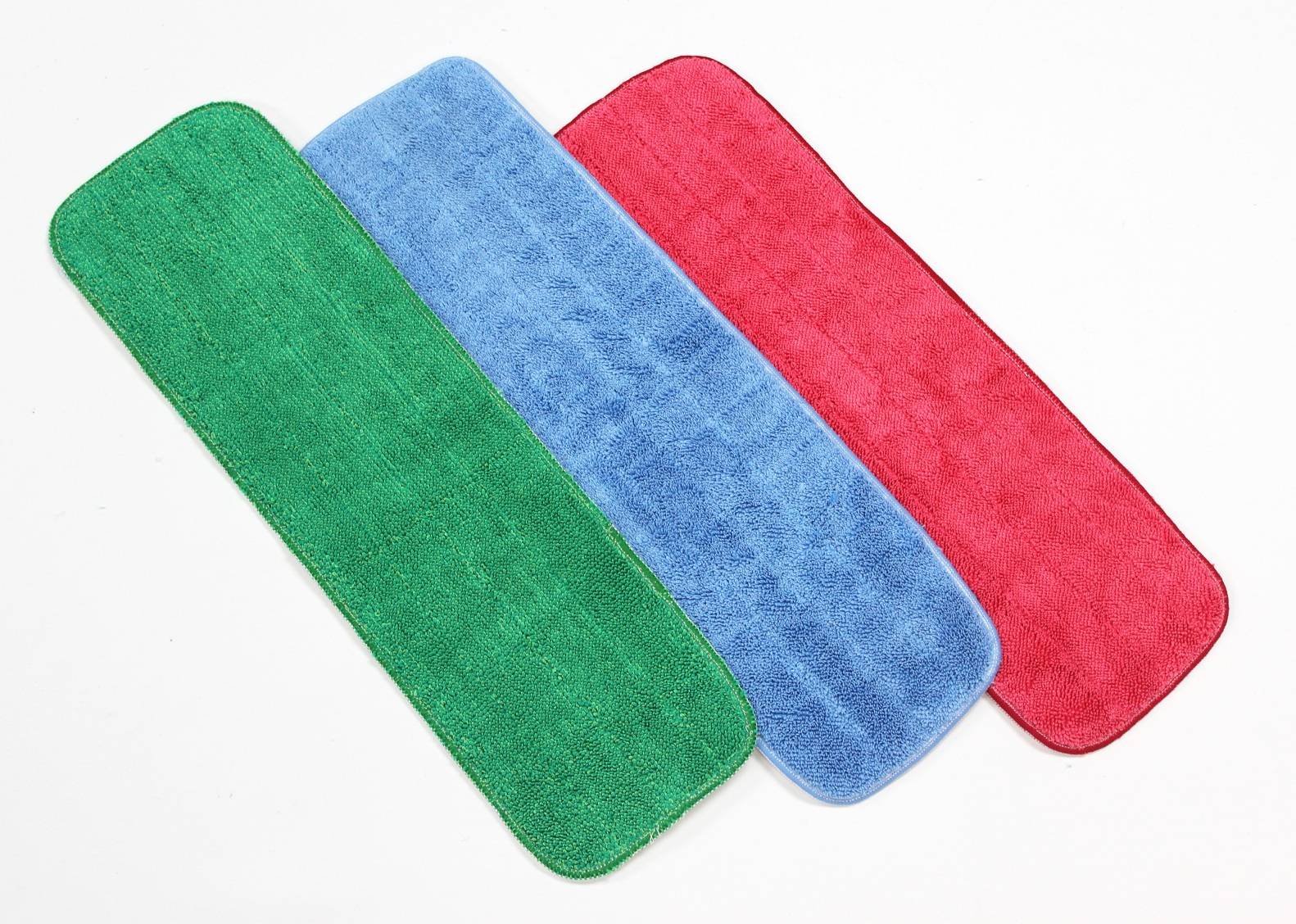 Microfiber Looped Wet Mops
---
If you're looking for a dry mop solution check out our Microfiber fringe dust mops.  
They gather dust, dirt and debris like a champ and can be laundered up to 500 times before they need to be replaced. These soft and durable microfiber mops come in both canvas back and velcro back. Standard sizes are 18" and 24" with other options available upon request.
---
But what if you are in need of something for heavy floor cleaning and need to pick up a lot of liquid?  
Our microfiber tube mop soaks up to eight times their weight. These guys are built to last in heavy clean up areas. They have a durable tube strand design with a sewn tail band to keep you mopping for days on end without replacements. Standard sizes are 14oz and 18oz and packed two dozen in a box.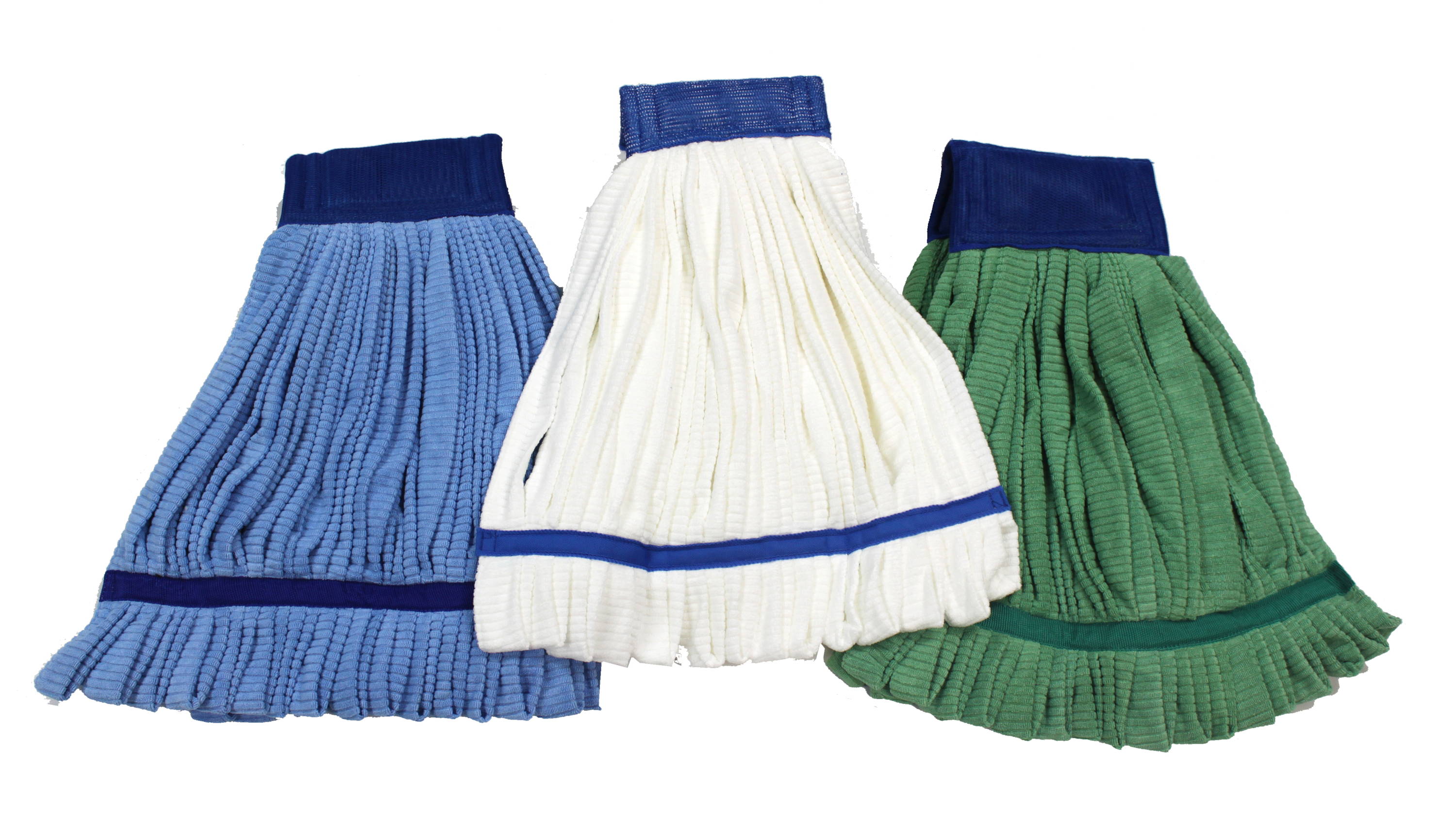 ---
Don't forget the accessories!  
We also have the mop poles that fit standard size microfiber mops. Our most popular pole is a telescopic 72" pole with either a kit that comes with one 71" telescopic pole and your choice of either an 18" or 24" frame.
When it comes to clean shiny floors our microfiber mop line has you covered. 
---